ConnectWise Automate Scripting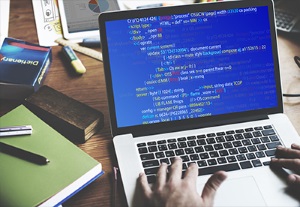 Could your business be more efficient if your IT tools were addressing alerts and tickets automatically, without requiring human intervention? The ConnectWise Automate (formerly LabTech) Remote Monitoring & Management (RMM) solution allows you to do just that. Scripting and automating repetitive tasks not only saves time, but improves the quality of IT services by reducing dependence on human intervention.
One of the key advantages that Automate (LabTech) offers over other RMM solutions is its advanced automation and scripting capabilities. The open architecture allows for engineers to customize the tool and automate several aspects of performing maintenance and addressing tickets and alerts.
ProVal Tech has worked with several ConnectWise partners in addressing their needs on automation and scripting, and developing a wide array of best-practices to improve service delivery for IT providers.
SCRIPTS THAT PROVAL TECH CAN IMPLEMENT ON Connectwise automate (LABTECH):
Automate Agent Deployment via GPO
Automatic Disk Cleanup & Defrag
Perform client security audits
Microsoft Patching Prep scripts
Software Installation
User notifications
Customized On-boarding and Off-boarding (Software Installs and Removals, Windows Settings, etc.)
Disabling Windows options and notifications
MONITORS THAT PROVAL TECH CAN IMPLEMENT ON LABTECH:
Windows Process/Service Monitoring and automatic restarting (General)
Memory Usage Application/Process Monitoring
ShadowControl Service Monitoring
Server or site down alarm and actions
Detection and removal of computers that haven't checked in for some time
Detection of computers not patched for a period of time
Talk to us about Labtech Automation & Scripting