NOC Services for MSPs – 24 x 7 Monitoring
We keep an eye on your systems, while you keep an eye on your business
We are living in a world which is ON 24x7. Computer systems and applications support a global workforce and require constant availability. As a Managed Service Provider, your clients rely on you to manage their technology and ensure system uptime and health. While you'd love to have your NOC monitoring them round the clock, we understand that it's hard to staff internally.
ProVal Tech provides NOC services for MSPs by proactively monitoring your client systems for critical outages and problems. Our 24x7 monitoring program can assist with:
Validation of alerts generated from your RMM tool
Initial triage of critical events like device or site down, drive space, and critical service outages
Open trouble tickets with client Internet Service Providers (ISP's)
Escalate to the MSP on-call team any critical issues that need to be addressed immediately
Open tickets on the MSP PSA (ticketing system) with troubleshooting performed
Reset servers via DRAC, iLo or virtual server management consoles.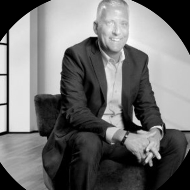 They will quickly become an extension of your team
Bryan Wolff, CEO, Wolff Logics LT Managed & Admin services Cedar Park, Texas
Get in touch today for White Labeled 24x7 Outsourced MSP NOC Services
Frequently Asked Questions